In Papers 3 for Mac you can now import a reference from its formatted citation. You can do this by two ways, described below
Simply go to 'File>New Paper>From Reference...' and paste in the formatted citation. This will then fetch all the related metadata to this article.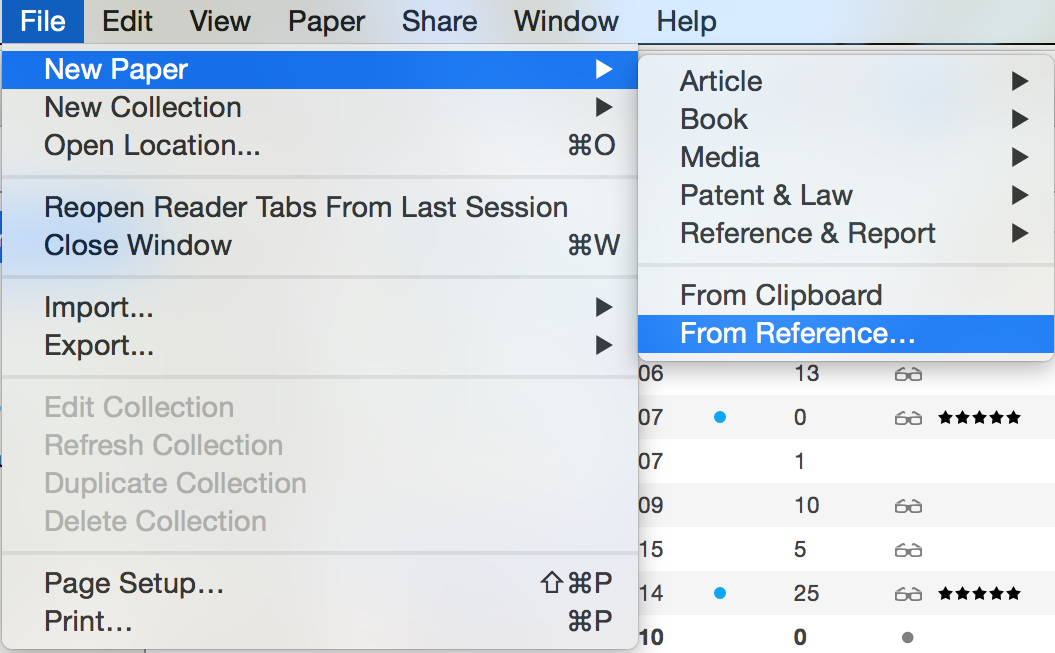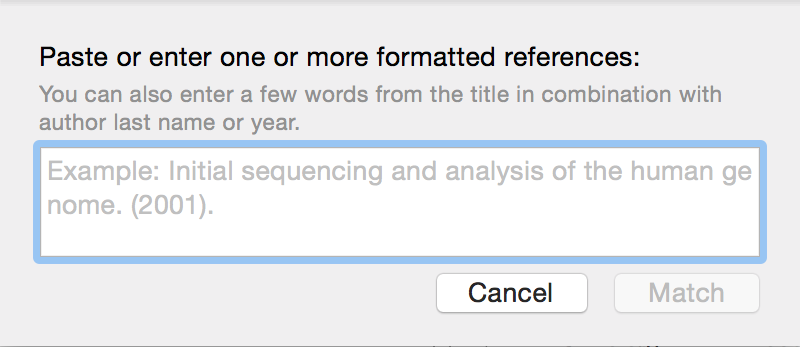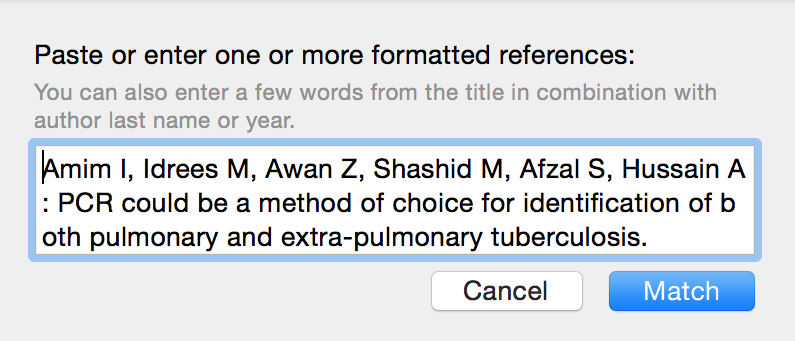 You can do the same by pasting the citation into the blank title field of a 'new paper'. This will then suggest matches so you can choose the correct one. In this case, if the PDF is available it will automatically be imported.