1. Go to ReadCube.com and in the top right corner - click "Login".
2. A login box will appear. In the bottom right corner you will see "Forgot your password?"
3. Click the link and enter your email
4. An email will be sent with instructions.
5. In a few moments you should see an email from us hit your inbox.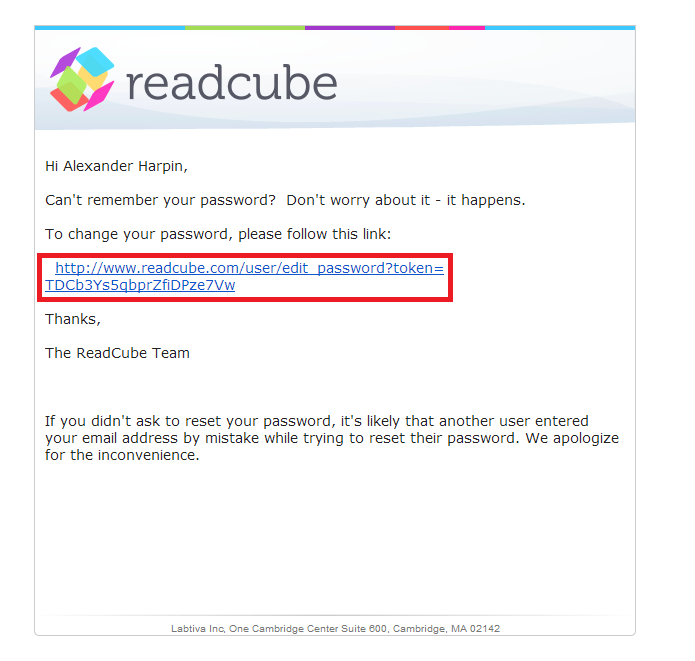 6. Simply select the link embedded in this e-mail and your temporary password will be set.  We recommend changing your password to something easy to remember (but still secure!) the next time you login through your ReadCube "account" tab under the preferences menu. 
If all else fails, please contact support@readcube.com who can reset your password manually.