How can I import my Mendeley library into ReadCube?
ReadCube users can now import their libraries directly from other reference managers, including Mendeley.  To do so, please follow the below instructions:

1.) Open your Mendeley Desktop library and select all of the documents you wish to export.




2.)  Select "File" in top left, and choose "Export."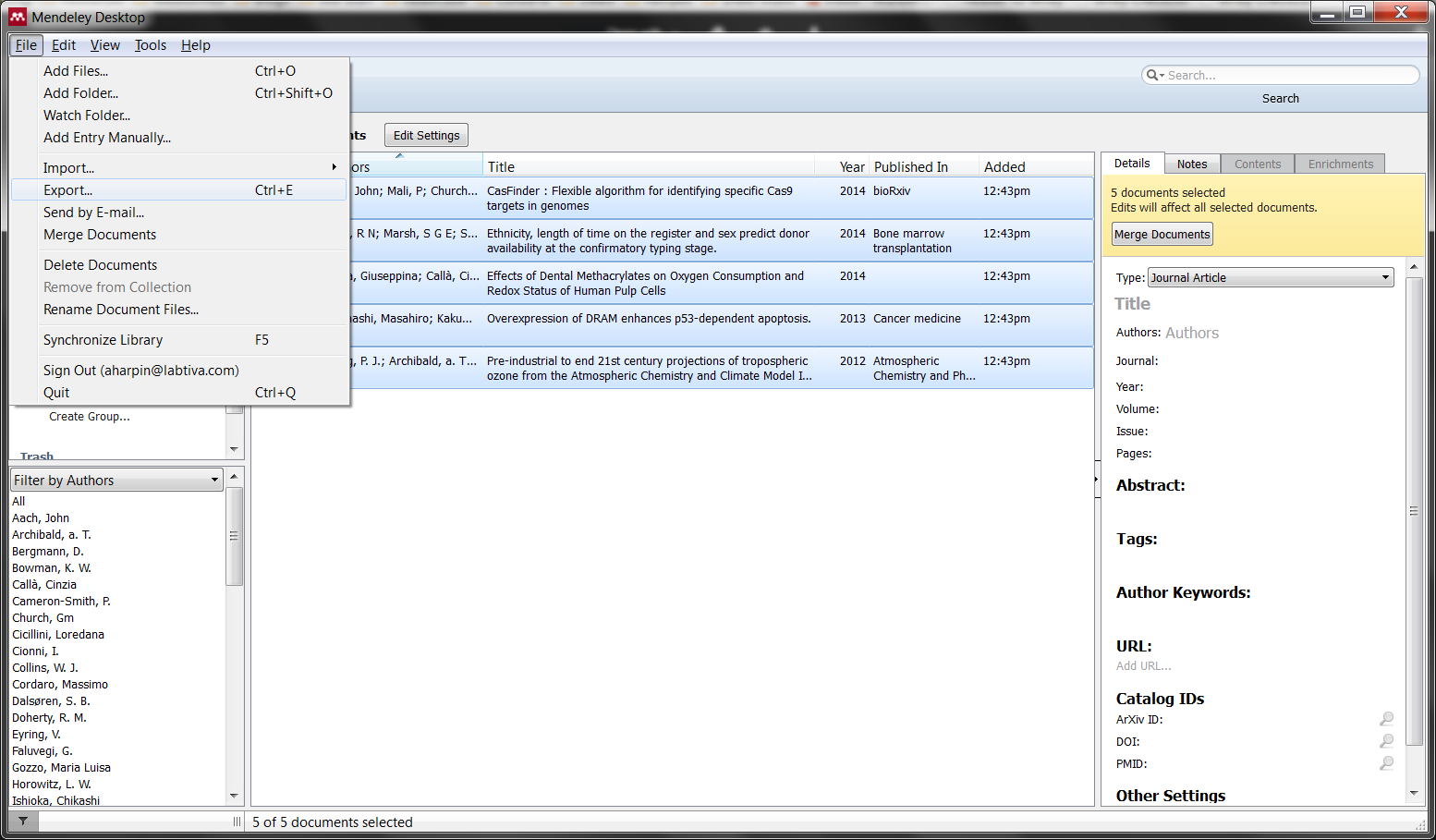 3.) Under the "Save as Type" menu, choose EndNote XML, name the file "ReadCube Library" and click "Save"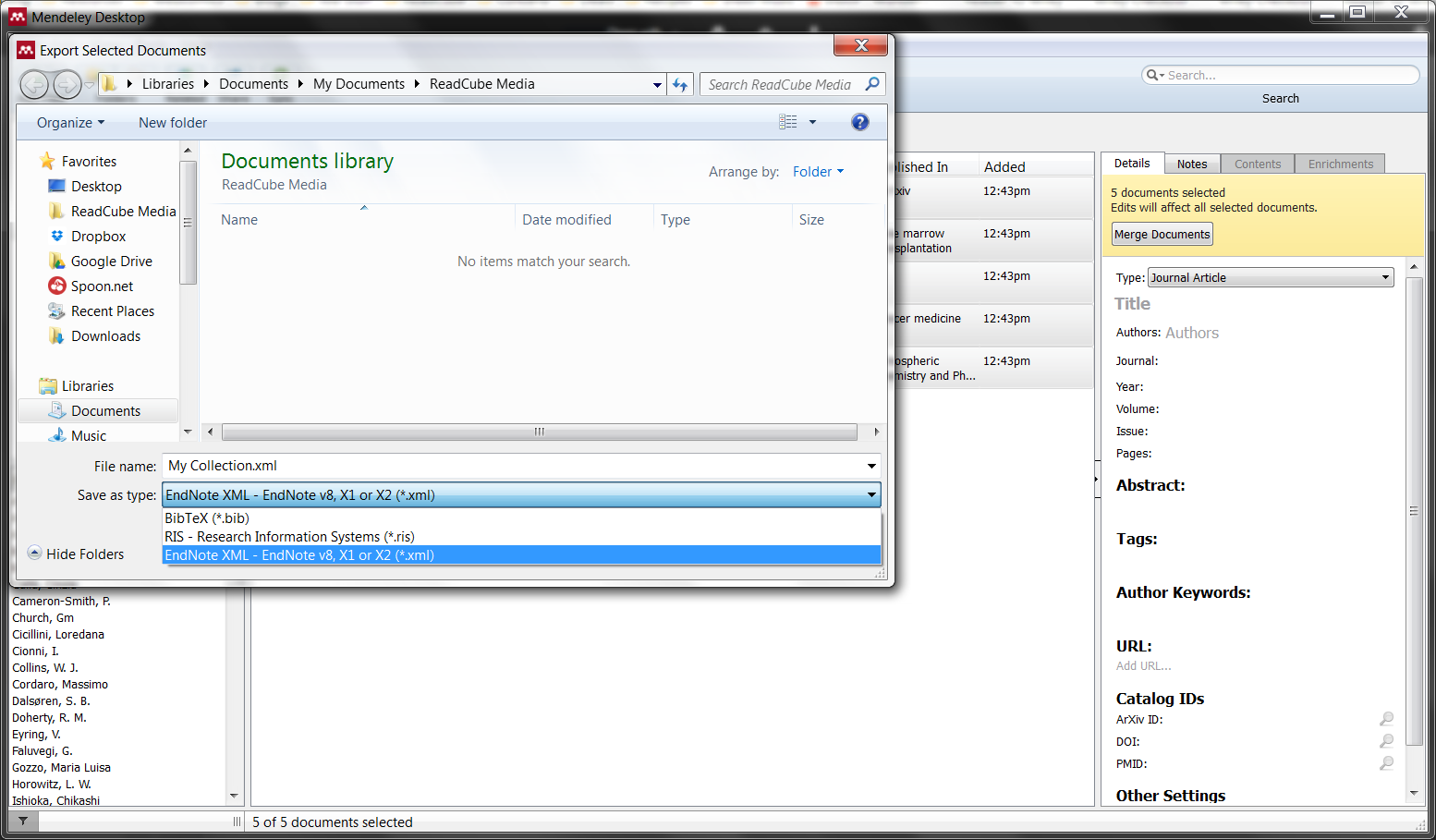 4.) Drag this file into the import screen using ReadCube Desktop.